The pitfalls of Kickstarter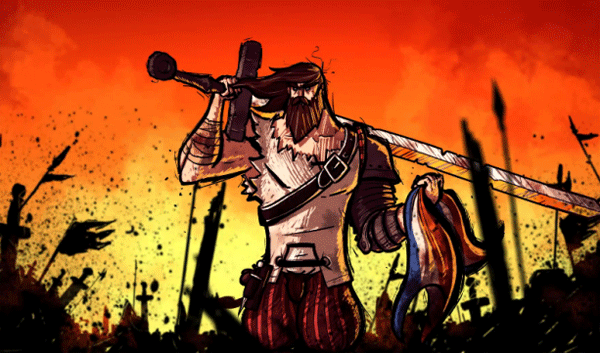 This article has been published in the 9th international edition of Control Magazine and on their international website.
Got a great idea for a game? Just run a Kickstarter campaign and get it funded by the crowd. If only it was that simple.
Before Kickstarter, nobody would have guessed that a silly air-guitar peripheral for the iPhone would receive more than 30,000 dollars in funding from complete strangers in a matter of weeks. Yet that's exactly what happened with the Air Guitar Move by Yobble, a young games and toy company headed by a team of two. Thanks to the individuals who backed Yobble's Kickstarter campaign, you can now strum a guitar pick attached to your phone and pseudo-rock to your hearts' content.
Lately, there's been a string of successfully funded game projects on Kickstarter. Examples such as the one above, but also The Banner Saga pictured further below, Double Fine Adventure and (more or less) budget android console Ouya are at once surprising and inspiring. "If these guys can do it, then why not me?", some of us are thinking. "Now I can finally make that Sudoku-meets-FPS-kart game crossover that I'm sure people are dying to fund!"
Dinner at a fancy restaurant
And there you go, uploading videos and putting up rewards like t-shirts, soundtracks and having dinner with the CEO at some fancy rooftop restaurant. However, it might be a good idea to check some of the facts before you do.
Truth is, only 44 percent of projects on Kickstarter is successfully funded. The most successful categories are art-related, be it theater, dance or music. These succeed close to 75 percent of the time. Technology, games and product design projects tend to do much worse, with funding only successful in less than 34 percent of the cases. On the other hand, games are among the few categories which – if funded – tend to massively exceed their goal.
Influential ambassadors
Whatever the numbers, running a Kickstarter campaign is hard. Just ask Remco De Rooij, CEO of Netherlands-based Triangle Studios. The studio's history-inspired title Cross of the Dutchman only managed to raise 13,711 dollars instead of the 50,000 goal. De Rooij partly blames the failure on the lack of an inspiring industry leader to act as ambassador for this game by a relatively unknown studio. "Whenever an influential blogger or iconic figure from the games industry lends his or her voice to a project, it greatly boosts the amount of money pledged for projects by non-famous developers", he argues.
De Rooij doesn't shy away from self-criticism, though: "I think the material we had on display could have been better. That got us thinking, and we came up with new plans for improving upon the game as it is now. Another thing: we really thought the rewards we were offering were going to make a difference. That they would make more people want to fund our project. That didn't happen."
Added value
"Backers get an enormous amount of value in return for their pledge", De Rooij says. (Think soundtracks, posters, special editions of the finished games and meet & greets with the creators.) "With all these goodies being promised, I wonder how much money can be spent on the actual project."
According to Alex Thomas, creative director of The Banner Saga-creator Stoic, the price of a reward should be roughly eight times more than the cost to produce and ship it. This way, you keep yourself from having to use the raised money to pay for the rewards. In a helpful blog post on the Games Brief website, he shares several other insights on running a successful campaign on Kickstarter.
"Kickstarter is your new job", he explains. Campaigners should prepare for an entire month of answering emails, responding to questions, adjusting your campaign based on demands by the audience and building (and keeping) an active, engaged community. "Without a marketing budget, this was our one chance to really advocate the game, and we only had 30 days to hit it as hard as possible while eyes were on us", Thomas recalls.
Word-of-mouth advertising
It's one of those lessons Remco De Rooij from Triangle learned despite being unsuccessful: "You should respond to questions and remarks by potential backers as soon as possible, as much as possible. A lot of people prefer to contact you directly, even though most info is available online." Another tip the Triangle CEO shares is getting in touch with people behind other Kickstarter projects and promoting their campaigns. It often leads to word-of-mouth advertising and valuable contacts.
The chief aim of Triangle's campaign was to acquire additional funding to allow for extra content. Despite the setback, Remco De Rooij says the final game will be better than it would have been without all the feedback and advice gathered during the campaign. Cross of the Dutchman is due for release in the fourth quarter of 2012.
Project canceled
Another project that didn't make it is Panzer Pets by Gamundo. It actually got canceled by the team halfway through. "It's a free to play-game, which means that from the start it was probably better suited for a crowdfunding platform that doesn't focus on rewards as much as Kickstarter", Gamundo CEO and Founder Ilja Goossens explains the reason to pull the plug.
"Game projects on Kickstarter have increasingly become celebrity or retro projects. If you don't have a high profile name or beloved old IP attached to your game, it's more difficult to get funding." Goossens also thinks he underestimated the amount of actual gamers on Kickstarter. What that means is that the percentage of pledgers who actually want to play your game is very high. "That's not the original thought behind Kickstarter. It's become more like a platform for pre-ordering and less for crowdfunding."
Perhaps that's the point. When looking at some of the most successful campaigns, they seem to have one thing in common. The teams behind them treat Kickstarter like a sellers' platform, with projects looking a lot like finished products already. If you merely use it to plea for money there's a good chance you won't succeed. Perhaps that's not what crowdfunding was originally about, but that's just how it works on Kickstarter nowadays.
Tips to get your game funded
• Don't set your goal too high. Aim for an amount between 10 to 20 K. Aim low, then hope for oversubscribing.
• Be precise in your description. Offer great videos or a proof of concept. Make people believe you can pull this off and you are taking things seriously. Set compelling goals: " if we reach this amount, we'll add that awesome thing."
• Most people pledge small amounts. Make it worth their while and don't save all your cool rewards for just the highest amounts.
• You can adjust the rewards and amounts to pledge during the campaign. Make use of that to reinvigorate a campaign that's halfway through.