Game developers praten met hun publiek…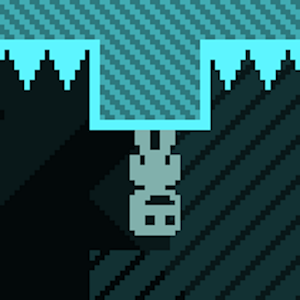 …maar niet zoals je had verwacht. Hoe dat precies werkt, lees je in mijn afstudeerscriptie Participatory Gaming Culture: Indie Game Design as Dialogue between Player and Creator. Kort gezegd betoog ik dat kleine, onafhankelijke gameontwikkelaars ('indies') in een uitstekende positie verkeren om de spelers van hun game op allerlei manieren uit te dagen. Dat kan onder andere via gameplay, thematiek of audiovisuele stijl. Dat resulteert in speelse 'gesprekken' tussen maker en speler.
In de samenvatting (de abstract) staat het zo:
"In this thesis I argue that dichotomies between independent game design and mainstream design based on team size, commercial appeal or creative audacity are non-constructive. Instead, I consider the potential for a personal connection between player and designer a trademark of the indie scene. I investigate to what extent indie game designers are able to establish a personal dialogue with their audience through their game, instead of regular channels like blogs and Twitter."
Interesse om te lezen? Download de scriptie
Hieronder lees je 'm vanuit de browser, je kunt 'm ook via het archief van de Universiteit Utrecht vinden.
MASTER-THESIS-Indie-Game-Design-as-Participatory-Culture