Steam Sale: an Indie Studio's Summer of Content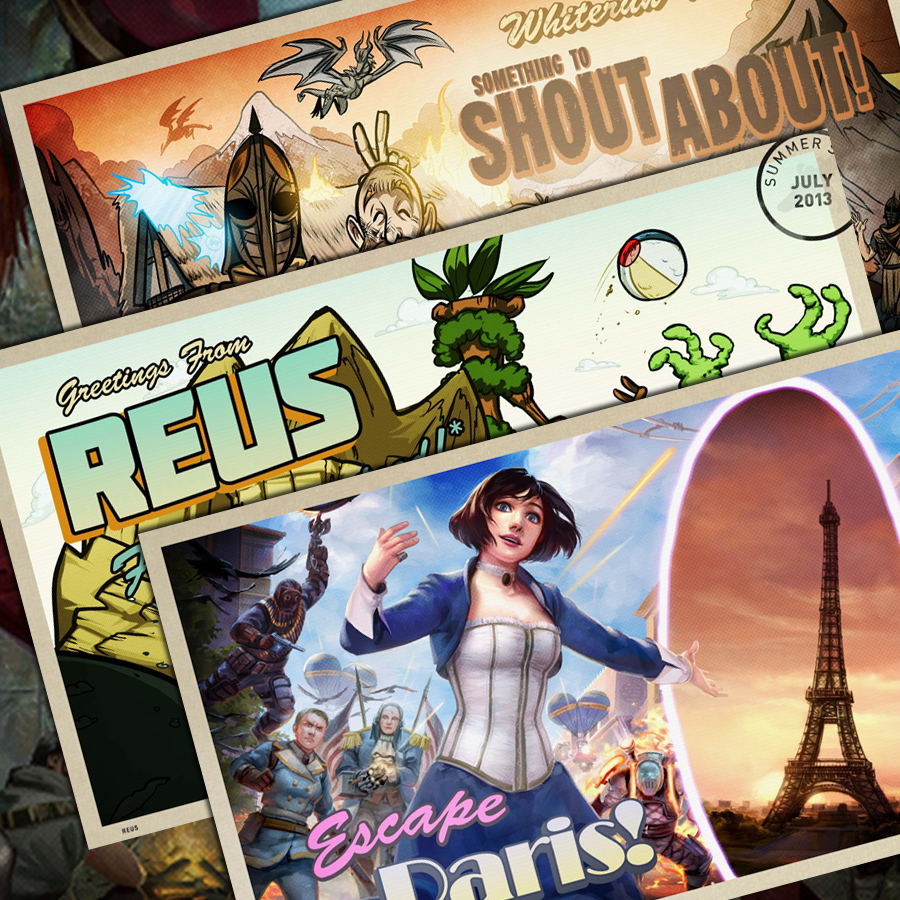 This article has been published in issue #34 of Control Magazine and on their international website (defunct).

Consumers love it to pieces: Valve's periodical sales. But what about the people actually selling the games? Control Magazine spoke with Abbey Games, the biggest surprise of the Summer Sale 2013.
"This years' Steam Summer Sale blew our minds", recalls 25-year old creative lead Adriaan Jansen of Abbey Games. Reus, the debut title of this young Dutch indie studio sold pretty well after its release on Steam a couple of months ago, but by July the long tail had set in as sales dropped to about 300 per day.
Enter the Steam Summer Getaway Sale, which prominently featured Reus at half price. Within days, the 2D god game had sold over 120,000 units, more than all sales up until that point combined. The title's total revenue before the Summer Sale hovered around 800,000 euros, the sale instantly added another 400,000. Not bad for a young studio of four university graduates with zero experience in running a business.
"Reus was one of ten daily featured games at the top of the storefront", says Jansen. "We were featured in the same spot as Tomb Raider, Skyrim and BioShock Infinite, how cool is that? It's safe to say 98 percent of our extra sales can be ascribed to that feature alone."
Although Abbey Games didn't turn its nose up at the extra cash involved, the team claims their decision to partake in the sale rather was motivated by long term opportunities. "The chance to connect with more players who notice and appreciate our work is most important", says Adriaan Jansen. "Next time we release a game, people who bought Reus at a discount might remember they liked it and buy at full price."
Daily discounts
During the annual Steam Summer Getaway Sale, which this year lasted from July 11 until July 22, hundreds of PC and Mac games available in the online store are temporarily discounted. Gamers worldwide flock to the platform and go on a bargain binge. Valve Corporation, Steam's proprietor, encourages impulse buying by promoting daily discounts for dozens of titles as well as flash sales that last for only eight hours.
The power of Valve
For small studios and indie developers, being part of a Steam sale can mean vastly increasing their audience and thus their potential customer base for future titles. "Bananers!", was indie developer Phil Fish's ecstatic response when he shared the boosted sales numbers of his title Fez. Although a sequel seems to be cancelled, his game sold 105,000 copies during the two days it was discounted, more than it had done in its previous three months on the platform. A similar example is Dustforce by multinational studio Hitbox Team. A Midweek Madness promotion last May caused a spike in sales amounting to a 37 percent boost in lifetime revenue, according to a postmortem on the team's website.
Valve controls most aspects of the sale: which games are discounted, whether they get a prominent feature and when. Doesn't it bother studios like Abbey Games that Valve has so much power over their product? Not when you consider all the advantages, the studio responds. "Sure it's kind of strange not to be able to control important parts of your marketing, like the exact moment you're getting featured", admits Jansen. "Especially because the surge in downloads often means a lot of extra mails from players or additional support needed on our part."
Slow summer
"But then again, we think Valve knows better than us about the best times to feature or start a discount. They take work out of our hands in many other areas. Besides, all those extra players we didn't have before make it all worth it. Having so many more people download Reus also encouraged us to keep working on improving the game and adding extra game modes. You know, instead of taking it slow during the summer."
A card up their sleeves
Valve's recently introduced trading card system was incorporated into the Summer Sale, allowing players to craft a Summer Sale badge after they had unlocked sale-specific cards for discounted games, including Reus.
The trading cards are a metagame to keep players more engaged with the products available on Steam, although they are entirely optional. The cards can be traded or sold to other users, or exchanged to unlock player-profile extras like game-themed emoticons, background images or additional discounts. For Abbey Games, the trading card system required about 80 hours of work creating additional assets.
On the shoulders of giants
Reus is a 2D god game in which players control up to four giants to do their bidding. The giants are used to turn a barren planet into a fertile, mineral-rich landscape capable of supporting human settlements. Creator Abbey Games is located in the Dutch Game Garden in the Netherlands.
They're a typical studio to be found there: straight out of school and supported by a larger community and experts. Ronimo Games (Awesomenauts) and Vlambeer (Super Crate Box, Ridiculous Fishing) occupy neighbouring offices and provided Abbey Games with tips and advice.
Picture above courtesy of Control Magazine.